We'd like to thank the following Allies who helped make our fundraiser ride possible:
Hey! Cafe for allowing us to hold info sessions in their space.
Flora's for lots of coffee and providing meeting and info session space.  Um…they don't seem to have a website, so enjoy their facebook page:   https://www.facebook.com/Flora.Gallery.And.Coffee.Shop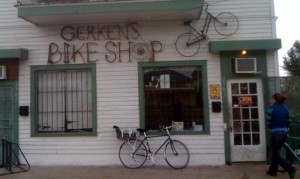 Gerken's Bike Shop for donating supplies which saved many a rider with a flat tire.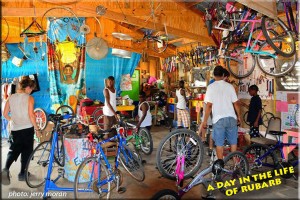 The amazing RUBARB which takes time and energy and devotes so much of it to the children.  The only time they take a break is when they stay open beyond their operating hours to help NOLA To Angola riders with their bikes before the trip which several of their members helped to organize.
The Community Print Shop which was kind enough to print our posters!
The Angolite who are kind enough to take our annual letter, and even write a piece on us while behind bars.  A prison run newspaper to which anyone may subscribe.
The Voice of the Ex-Offender for their insight into the prison experience, as well as willingness to talk with those going on the ride.
RAE, for all of the work they do.
Zapp's for taking such good care of our curious riders.
The St. James Boat Club in Grammercy, for allowing us to spend the first night and wake up to a gorgeous sunrise the first three years.