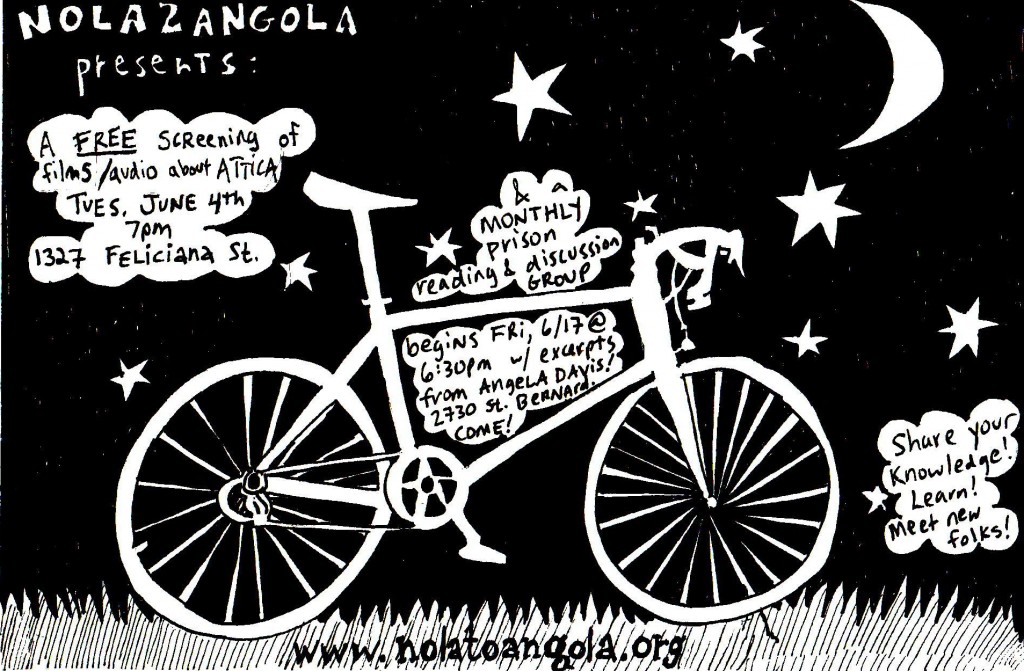 Nola to Angola is excited to announce a series of educational events leading up to the October ride! We will have a film series the first week of every month and a reading discussion group the third week of every month. All topics will relate to the prison industrial complex: its history, struggles & opposition, & the current system.
Join us TUESDAY June 4th to see film and hear audio related to the 1971 Attica Prison Riot. 1327 Feliciana St, 8pm.
Join us MONDAY June 17th to read excerpts from the writings of Angela Davis and participate in a facilitated discussion. 2730 St Bernard, Upstairs. 6:30pm.
All are welcome. Come to learn and to share your knowledge!